About Blue Spring Communications
Blue Spring Communications builds creative strategies that help managers bring new energy to their brands and their bottom lines.
Blue Spring Communications is operated by John Osthus, who specializes in helping agriculture build stronger brands, relationships and reputations. One of his specialities is sustainability strategy. John approaches the topic from a base of sound science and economics, which helps clients connect sustainability strategy with revenue growth.
Blue Spring delivers full-service marketing support — ranging from brand development to advertising, direct mail, e-marketing and public relations.  John specializes in creating marketing strategies that increase communications impact while decreasing cost. His experience includes launching agricultural technologies for Monsanto Company, Dow and Chevron, including several of the first biotech crops.
John has nearly 30 years of experience in agricultural communications, including public relations, digital marketing, advertising, direct mail, brand development and product launch for everything from seed to pesticides to heavy equipment. While at the U.S. Soybean Export Council, John was responsible for branding U.S. soybeans in more than 80 countries.  John's agency, corporate and association experience for a variety of global and U.S. companies helps him deliver exceptional value to clients.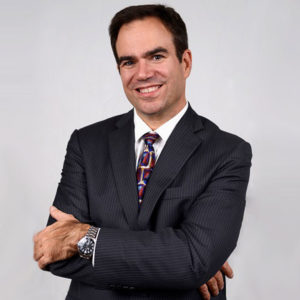 John Osthus has three decades of agrimarketing leadership experience, helping build stronger relationships between business, people and the environment. John's ag experience began with "assisting" his dad during veterinary visits to Central Illinois farms. Thanks to a farm town upbringing and journalism jobs starting in high school, John took a natural path to the University of Illinois, where he studied agricultural communications. He landed his first PR job working on Chevron's ag business for an agency in Carmel, Ca., where he supported products for numerous crops throughout the West Coast.
He counts promoting reduced tillage and helping launch the first biotech products as his favorite career experiences – so far. Through a wide range of marketing communications and sustainability issues management work at some of the world's largest agribusinesses and ag agencies, John has applied a life-long passion for farming, business strategy, science (and food), to proactively help address sustainability challenges.